.
KEEPING NOISE OUTSIDE WHERE IT BELONGS "SINCE 1975"
"WITHOUT" REPLACING YOUR WINDOWS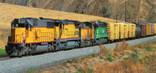 BETTER SOUNDPROOFING THAN REPLACEMENT WINDOWS
Regardless if you have Single or Double Insulated Glass windows, or if your home is 1 Month old or 100 Years old, Climatizers can make your current windows more Acoustically and Energy Efficient.
To solve window related noise problems you not only need knowledge and understanding of specific acoustical facts, but the experience of how to apply them for optimum results. The following approach has successfully been used by Inside Mounted "Climatizer" Insulating Quiet Windows for over 30 years.
.
NOISE SUPPRESSION FORMULA
Disrupt Acoustical Transmission and Oppress Amplification.
.
The first step is to address the problem where it affects you the most, you'll achieve the ultimate results; Inside the structure.
Create Internal Buffer Zone

Partition
To disrupt acoustical flow "Climatizers" are installed on the inside of the home any where from approximately one inch to flush with the wall from your
existing windows. This creates an air shield of 2 1/4 to 4 inches between glass
panes. This buffer zone is responsible for the sound barrier required to mute
down harsh exterior noise pollution. The wider the air space, the better.
.
Control Sound Wave Vibration
Unlike regular windows where the glass is glued to the frame, the "Climatizer"
window glass is encased half an inch into the window sash and cushioned
with its own special sealing gasket to prevent movement and control sound wave vibration.
.
Another important key to window noise treatment is the use of a different gauge glass in the "Climatizer" window barrier to discourage acoustical
harmony flow. This enchances the benefits of the interior buffer zone partition.
.
The use of non amplifying materials is crucial in noise control. Unlike standard
window frames that amplify noise, "Climatizers" actually absorb sound
instead of intensifying it, thus providing another intricate piece in the noise
suppression puzzle.
.
All windows contract and expand daily, a pin hole is all it takes for exterior noise to penetrate. Unlike replacement windows that generally are ordered narrower and
shorter so to fit in the opening, "Climatizers" are fabricated to exact measurements to
ensure a snug and tight fit and prevent any noise infiltration from occurring.
How Sound Transmission Is Measured What STC And OITC Sound Ratings Mean
COMPARE STC AND OITC RATINGS
An Increase in STC From 28 to 38 Equates To A 90% Reduction In Sound
Typical STC and OITC Ratings for
Commonly-configured Double Hung Windows
Configuration

Single Pane Window

24-26

16-20

Double Pane Window

31-33

21-27

Interior Mounted Add On

CLIMATIZER WINDOW

APPLICATION

39-50
*The above data is representative and for illustrative purposes only. Performance
of individual products will vary.
NOISE AND YOUR HEALTH
A recent study shows that continual exposure to noise even at low levels can create health repercussions because noise is a psychosocial stressor that activates the sympathetic and endocrine systems. Constant unyielding exterior noise can trigger enough stress in humans to elevate blood pressure and cause muscles to contract. Persistent stress can lead to chronic hypertension, insomnia, indigestion and ulcers. The Environmental Protection Agency (EPA) reports; "The idea that people get used to noise is a myth. Even when we think we have become accustomed to noise, biological changes still take place inside us".
.
FINANCIAL AND COMFORT GAINS OF NOISE SUPPRESSION
It turns out that improved window sound control tends to create a very noticeable extra benefit the same features used for soundproofing windows also reduce thermal conductivity and air infiltration, this makes for an energy efficiency environment. thus reflected in added home comfort and lower utility bills.
.
NOISE AND WINDOW MYTH
One of the things that surprise people is that more than 2/3 of our business comes from homes that already have double pane windows and that some homes are but a few months old. The biggest myth is that you have to replace your windows to solve a window related problem, such as noise. We have proven that wrong for over 30 years. All you have to do is make your current windows more thermally efficient and acoustically sound! Back to Top
.
.

.

A Quiet Home is Relaxing & Serene with a Peaceful Sensation of Well Being and Solitude. Unwanted Noise affects Home Enjoyment, Concentration, Behavior, Attitude and Health.