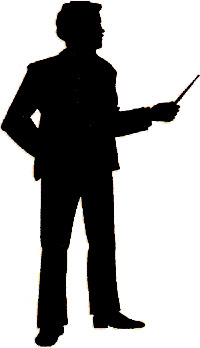 Frequently Asked Questions
(Click On Each Question to See the Answer)

1. My Problem is Noise. Can Climatizers Help ?
1.1 What Are STC & OITC Noise Ratings ? 1.2 Can Noise Make You Sick ?

2. Will I Still Be Able to Open My Windows?

3. Where Are Climatizers Installed ?

4. I Have Double Pane Windows and I Still Have Problems. WHY?

5. I'm Thinking of Replacing My Windows. How Do Climatizers Compare?

6. Dust is What's Driving Me Crazy ! Will Climatizers Help ?

7. Are Climatizers For Older or Newer Homes ?

8. Can I Still Use My Blinds After Climatizers Are Installed ?

9. Will Climatizers Affect My Window Alarm System ?

10. Will I Be Able To Clean The Inside Of My Windows ?

11. What About Aesthetics, How Do Climatizers Look ?

12. Why Do Most People Buy Climatizers For Their Homes ?

13. Are Climatizers A Good Investment ?
14. I Have Crank Out Casement Windows. What Can You Do For Me ?
Q1. My Problem is Noise. Can Climatizers Help?
Climatizers have no amplification properties. Climatizers proven Noise Suppression Formula has successfully reduced exterior noise infiltration for over 30 years. Everything from trains, barking dogs and loud traffic to noisy neighbors. (See "Noise Suppression Formula") .
THE FINANCIAL AND COMFORT GAIN OF SOUNDPROOFING
It turns out that improved window sound control tends to create a very noticeable extra benefit. The same features used for soundproofing windows also reduce thermal conductivity and air infiltration, this makes for an energy efficiency environment. thus reflected in added home comfort and lower utility bills.
HOW SOUND TRANSMISSION IS MEASURED
The ability to attenuate or reduce sound transmission is measured in several ways: transmission loss (TL), sound transmission class (STC) and outdoor-indoor transmission class(OITC). In all cases, the higher the number, the more the intruding sound is blocked.
TL is a standard measure of the noise reduction in decibels for specific frequency ranges. But noise is composed of multiple sound frequencies. So the STC is the most commonly used benchmark. STC ratings are a logarithmic scale similar to the earthquake Richer scale; an increase in STC from 28 to 38 equates to a 90% reduction in noise. STC is determined based on sounds of the frequency range typical of human speech. However, primary outdoor sound sources such as cars, motorcycles, trucks, trains and aircraft have a lower frequency content. The OITC is devised to represent the attenuation of these lower frequencies more accurately.
STC rating or the degree with which sound can be blocked by Climatizers or add on windows varies with certain factors and/or conditions.
With an STC of about 35, loud speech is audible but indecipherable.

At 42 STC, loud speech is audible as a murmur,

and

with a 45 STC you strain to hear loud speech.

At 50 STC it's not audible

.
Our past experience shows that adding inside mounted Climatizers defuse sound penetration to window areas from up to 50/95% See Noise Suppresson Formula, also that acoustical suppression varies depending on location, structure, condition and/or kind of prime window, type and source of incursion, and most significantly, personal sensitivity to noise. Though no determination of an individual's sensitivity to sound or definite outcome can be made, for over 30 years our customers have been more than satisfied with their noise suppression results. See Customer Comments On Noise Suppression. It turns out that improve sound control tends to be an extra benefit, as the features also reduce thermal conductivity and air infiltration. See Press Release
An Increase in STC From 28 to 38 Equates To A 90% Reduction In Noise
Typical STC and OITC Ratings for
Commonly-configured Double Hung Windows
Configuration

Add-On

CLIMATIZER

APPLICIATION
*The above data is representative and for illustrative purposes only. Performance of individual products will vary.
A recent study shows that continual exposure to noise even at low levels can create health repercussions because noise is a psychosocial stressor that activates the sympathetic and endocrine systems. Constant unyielding exterior noise can trigger enough stress in humans to elevate blood pressure and cause muscles to contract. Persistent stress can lead to chronic hypertension, insomnia, indigestion and ulcers. The Environmental Protection Agency (EPA) reports; "The idea that people get used to noise is a myth. Even when we think we have become accustomed to noise, biological changes still take place inside us".
Q2. Will I still be able to Open my windows?
Climatizers are custom built identical to your style and shape of windows, they are fully functional and operable, you can stilll open and close your windows. Because Climatizers are self contained on their own track, you don't have to worry about having to take them off and store the panels every time you want to open your windows, unlike one piece inserts.
Q3. Where are Climatizers installed?
Climatizers mount inside your homes' window well, from approximately 1 inch from your existing windows to flush with window well wall (several other installation options are available) the distance between glass panes could end up being 2 to 5 inches. This wider air space partition between your window and the Climatizer provides the ideal break for optimum energy and acoustical efficiency. Because Climatizers DO NOT TOUCH your windows, this makes for a much better insulating and soundproofing factor. Best of all Climatizers are CONSUMER FRIENDLY, there is never any demolition or tear out mess, and installation can be done in one day. ( Concerned about Blinds? See Question # 8. ) Climatizers are ideal for condos, townhomes and historical homes where no work is allowed on the outside of the building.
Q4. Double Pane Windows?
Q4.I have Double Pane windows and still have problems. Don't feel like the "Lone Ranger." More than 65% of our business comes from homes that "already have" Double Pane windows. The biggest myth is that the glass is the problem with windows. (Glass has an Energy Loss rating of only 3.6 BTU, compared to Aluminum Loss rating of 1416 BTUs.)
In reality the culprits are the highly amplifying and conductive aluminum frames. They not only intensify sound, but also draw heat and cold in or out of your home depending on the season.
Another severe window deficit is the unplaned air leakage or infiltration that comes through a window's frame, joints, and guides that are on the sides where your window slides up and down. window frames contract and expand as seasons and daily temperatures change. This gives outside elements direct access into your home. (Not only does air infiltration create a dust and energy loss problem, but all it takes is a pin hole for Noise to penetrate into your home).
As a matter of fact if you have Single Panes you're way ahead of the game. You'll never have the expense or worry about condensation building up between the double pane glass when the seal breaks. Seal failure is what causes foggy dingy looking double pane glass.
Q5. I'm Thinking of Replacing my windows. How
Do Climatizers Compare? Do I Need Replacements?
First, do your windows really need to be replaced or just made more efficient?

Second, Good quality replacement windows are never cheap.

And third, There Is An Alternative To Expensive Window Replacement.
Unless your windows are falling apart there really is no reason to go through the mess and expense of replacing your windows, and maybe even creating other headaches that you didn't have before (See double pane window question above). With Climatizers it is now possibe to make your existing windows more efficient without replacement hassels.
Climatizers were designed for homes where the windows are in good shape and the owners don't need or want to replace their windows, but still have Window Related Problems that need to be corrected. With Climatizers it's easier and less expensive just to make you're perfectly good existing windows more thermal and acoustically efficient. With Climatizers you're looking at 1 day installation time.
NO tear out Mess. NO Stress.
Beware of low priced "Bait and Switch" advertised replacement window offers that sound too good to be true. You don't find out until it's too late that such things as screens are extra, removal of your old windows is extra, installation is extra, interior and exterior trim is also extra. Also that after your windows are removed you'll have to pay for repairs of unseen problems to the window openings before your contractor will install the new replacement windows. There is always a second story installation added fee and a disposal fee to haul away your old windows. This old saying is more true today thanever; "Good things are never cheap, Cheap things are rarely any good."
WHAT REPLACEMENT WINDOW CONTRACTORS NEVER
TELL YOU. BUT YOU NEED TO KNOW
The majority of the time a consumer is shown a replacement window, both the upper and lower panes tilt inward.The selling pitch is that this is a benefit to the consumer because it will make it easier to clean the windows. In reality the main reason that the panels tilt is so that the contractor can FASTEN the window into the existing opening. When you look in the inside of a double hung replacement window frame you will find predrilled installation screw holes. This is the only way a replacement window can be attached after the existing window has been demolished and removed.
In new construction, windows are installed from the outside and those windows have a nailing fin so they can be nailed to the exterior of the wall. Then exterior brick or other façade is set over the windows. Contractors know the danger involved in messing with siding or brick walls so they don't want to use a window with nailing fins.
It's very diffcult if not impossible to get an accurate measurement for a replacement window when the existing window is still in place. Contractors will also tell you that they rarely find true level, square or plumb window openings after a window has been removed. Because of these two things, replacement windows are not ordered true to size, but, are ordered 2 to 4 inches smaller all the way around, this way they will go in easy and not complicate installation. After they are shimmed in place, this leaves an air gap that can keep on causing perpetual problems. This gap is unseen because it's covered over with interior and exterior trim. out of sight, out of mind.
One last thing to consider. All exterior window frames contract and expand with seasonal and daily temperature fluctuations. Consequently those new replacement windows become looser and looser as time goes by. It's not hard to imagine the problems associated with air infiltration and leakage in replacement windows where both the bottom and top panels tilt in to clean. Because there is no track on the sides, just some felt and a header track on top to keep them in place, a perfect seal can never be accomplished.
A Well Informed Consumer, Is A Smart Consumer!
Q6. Dust is driving me crazy! Will Climatizers Help?
If you're tired of dusting in the morning and having to do it all over again in the afternoon, the Climatizers are for you. Climatizers are fabricated with double interlocking dust barrier rails at all meeting joints for a tight snug fit to keep out dust and pollen.
Q7. Are Climatizers just for older homes?
NO! Homes don't have to be old to benefit from all the features that Climatizers have to offer. We've installed Climatizers in all type of homes, with all styles of windows. We've done homes in historical districts that were over a 100 years old and homes in brand new subdivisions that were just a few months old. By the way over 65% of Climatizers are installed in homes that already have double pane windows. Age is not a factor for getting results from a climatizer installation.
Q8. Can I still use my blinds ?
Just about every home we do has some form of window blinds or shades. There is generally enough room to accommodate both the Climatizers and your window shades with no problems.
Q9. Will Climatizers affect my window alarm system?
No. You can still use your present window alarm system.
Q10. Will I be able to clean the inside of my windows? Cleaning the Climatizers and the inside of your windows is a piece of cake. No tools or dangerous ladders are needed. Both upper and lower panels of vertical windows are spring loaded for easy removal. Side sliders are just as easy to handle.
Q11. What about the aesthetics?
Climatizers look gorgeous and enhance the appearance of any room. Because Climatizers are custom built identically to what is already there, all meeting rails line up with your existing windows for a great look.
Q12. Why do people buy Climatizers for their home?
Different strokes for different folks! It doesn't matter if your primary reason is to stay cool in summer, stay warmer in winter, mute out loud annoying noise, keep out dust-bugs-pollen, reduce your utility bills or just add some extra security; you're going to get the full spectrum of benefits, regardless if you planned on it or not
Q13. Are Climatizers a good investment?
Without question! By reducing fuel consumption without having to sacrifice comfort, Climatizers are without a doubt one of the few things you can do to a home that pays for itself. On the other hand, home enjoyment and comfort, the serenity of peace and quiet, or the tranquility of added security are priceless.
Q14. I have Crankout Casement windows.
Yes, we can help you. Crank out Casement windows are probably the second worst window devised by man. Besides the constant conduction and convection problems, casement windows are notorious for leaking like crazy. When we install Climatizers in homes with crank out Casements we use a 2 or 3 panel horizontal side slide like the one featured in our noise suppression video. We remove the handle from the crank out mechanism and install the Climatizers right in front of that. What this does is seal that cavity completely up preventing any exterior infiltration. Our interlocking meeting rails line up with yours for a perfect look. Our Climatizers can slide side ways so you can still open your windows if you so desire. By the way Casements are a nightmare when it comes to tearing them out for replacements.